What Happened to BillShrink.com?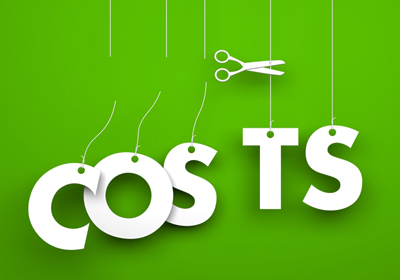 BillShrink.com was a website initially devoted to assisting consumers in getting cheaper cellphone plans. Later, the company shifted to providing users with what it claimed were the best rates on credit cards, saving accounts, gas stations, television services, and CDs. Using the information provided by the consumers and data from several websites, BillShrink presented users with a list of options and recommendations to help them shrink their bills.
The company would later launch a service called StatementRewards. After changing hands and names over the years, BillShrink.com announced that it was shutting down in July 2013. Today, attempting to access the site produces the message "www.billshrink.com's server IP address could not be found."
What happened to BillShrink.com? We followed the history of the company to find the answer.
The History of BillShrink.com
Schwark Satyavolu and Samir Kothari started BillShrink.com in April 2008 (Source).
By 2009, the site announced that it had gained one million members and realized over $1 billion in savings on daily bills (Source).
The Services
Even though BillShrink started as a service that assisted customers in getting cheaper cellphone contracts, the company would later compare rates on many daily items and services used by consumers, such as gas (Source).
The ability to scale seems to have been BillShrink's secret of growing quickly. According to Jason Kincaid, writing for the tech news website Techcrunch.com, "BillShrink [was] able to expand to new verticals relatively quickly because of the technology [that was] working in the background" (Source). Kincaid continues to explain that the site collected unstructured data from different parts of the web and turned it into structured data.
In describing its services, BillShrink indicated that it was "a free, decision-oriented site that helps users discover and select the best money-saving options on their everyday bills" (Source).
The business boasted that it did this by tracking over 10 million cellphone plans, 150,000 gas stations, 240 credit cards, and 300 bank rates. All this was done to come up with recommendations that helped consumers to lower their bills (Source).
Entering the Credit Card Space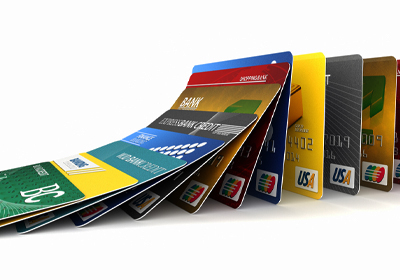 In September 2008, BillShrink.com expanded its service to provide deals on credit cards. To accomplish this, the company gave its users a choice of 200 major credit cards from which they could choose (Source).
Two years later, noting that the economy was making it more challenging for small businesses to access lines of credit, BillShrink introduced a credit card designed for business owners. The specific service was based on the realization that the credit needs and cash flow of businesses were different from those of individuals. For that reason, companies needed a credit card that offered terms that lowered costs while increasing benefits (Source).
When US President Obama, introduced credit card reform legislation in 2009, BillShrink played an active part in determining compliance. It accomplished this by tracking credit card terms.
A CNN report in 2009 cites Kothari, who reported that, through its analysis, BillShrink had found that since the Credit Card Bill of Rights was first voted on in Congress in December 2008, credit cards had started "adopting some consumer-friendly practices." However, Kothari noted that most credit card providers were reluctant to embrace changes that could make them lose money (Source).
Introducing StatementRewards
In 2010, BillShrink launched StatementRewards. This was a tool that automatically analyzed a credit card user's transactions in a given period and determined where savings could be made. Users answered a few questions providing details about their usage behavior and spending. Using this information, the tool would then present money-saving recommendations and the best market options for the user in question (Source).
In May 2011, BillShrink upgraded the StatementRewards platform to feature the following options (Source).
Reward Discovery: Apart from showing the rewards a user qualified for, the upgraded version would show the rewards which a user would be eligible for after completing specific actions, such as spending a given amount of money.
Unified Loyalty Card: This feature merged users' existing loyalty systems into a multi-merchant deal.
Geo-Enhanced Rewards: With this feature, StatementRewards would be incorporated into a bank's mobile phone app. This enabled users to receive relevant deals based on their spending habits.
Social Ambassadors: This feature allowed users to share deals with their friends on Facebook and Twitter.
Becoming Truaxis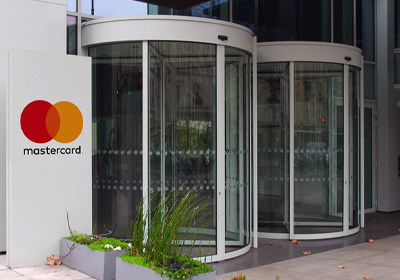 In September 2011, BillShrink announced its new corporate name: Truaxis. According to a news item, the firm noted: "The new Truaxis name reflects the company's expanded service offerings, including its ability to intelligently and securely use transaction data sets to enhance relationships between financial institutions, businesses, and merchants and their customers." (Source).
A year later, MasterCard acquired Truaxis.com. The financial terms were not disclosed (Source).
What then Happened to BillShrink.com?
On July 31, 2013, BillShrink announced that it would be shutting down by the end of the same month. In the announcement, the company stated: "Dear BillShrink customer. After five years of bringing money-saving recommendations on everyday expenses to millions of consumers, BillShrink.com will be shut down on July 31, 2013. Between now and July 31, you will be able to access your BillShrink account and use the currently available tools and recommendations. After July 31, access to BillShrink.com will be disabled, and we will delete your personal information."
The same announcement requested customers to follow a link that was provided. However, attempting to follow the link today leads to a dead end. Not much information is available about the internal decision to shutter to the site. The site continued to show its shutdown notice until April 2014, and then that message, too, disappeared.