How to Get Approved for a Cash Advance Online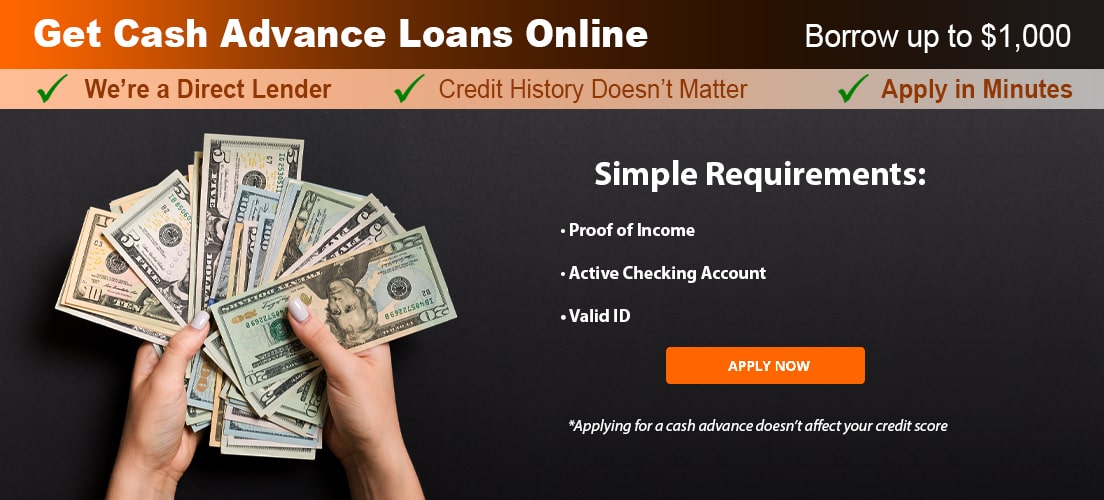 You've come to the right place if you are looking for a payday loan online or a cash advance online at MYPAYDAYLOAN.COM
Continue reading to learn some helpful tips and tricks to help you get approved online for a cash advance with us. 
1. Follow the instructions on our website
Let's start by visiting our website at www.mypaydayloan.com to start the application process. Follow the instructions, which are simple and straight-forward, and everything will go smoothly.  
Got questions? Are you having trouble understanding the steps? To get help, advice and guidance online, you can contact Mypaydayloan.com to request an online cash advance. 
2. Make sure your employment information is accurate
To approve you for a cash advance, we must confirm that you are working and have a regular income. The amount you earn will also affect how much money you can borrow. Double-check all employment information, which will speed up the process to get you approved for the cash advance.
3. Provide your most current contact information
We will need to contact you if your application is incomplete or if we are unable to verify some of the information. Once approved, we will need to contact you to confirm the details of the advance with you, and ask you to accept your loan. If we do not have accurate contact information, this may delay the application process. We urge you to double-check your phone number and email address on the application. 
4. Transparency about the information you provide
Throughout the online application process, you must be honest about your income, residency status, and any other information. Transparency is key when filling out your online application. Incorrect information can delay or even cause you to be denied for a cash advance at Mypaydayloan.com. 
5. Apply early in the morning to get same-day cash
Mypaydayloan.com can help you quickly get the cash you need, provided that your application is approved by 12:00 Eastern Time. If your application is approved by the deadline, your cash will be deposited by 5:00 PM in your local time zone.  
If your application is approved after 12:00 PM EST, you will receive a next-day deposit. 
These are the top tips to make sure you get approved for a cash advance online. 
These simple steps will help you avoid common errors during the cash advance approval process. So, don't wait. Apply Now to Mypaydayloan.com to get the emergency funds that you need immediately. To start your application, click here.