If you need emergency cash in California, Mypaydayloan.com is here to help and the most trusted payday loans online. Wondering if you can get $255 payday loans online the same day from us? Get all the answers you need in this guide and see why you should pick Mypaydayloan.com for payday loans in California.
What is a $255 Payday Loan Online Instant Approval?
$255.00 payday loans online same day are only issued in California, due to legal restrictions on the activities of payday lenders. Under California Payday Loan Law, you can borrow a maximum of $300, and lenders can charge you a maximum of 15% of the total loan amount as a fee. This means that the effective limit that you can borrow is $255.00 payday loans online the same day – because you'll get $255 as a loan, and you'll have to repay $300, including a $45 fee. Because of this limitation, $255.00 payday loans are the most common type of payday loan in the state, and most payday loan offices in California offer $255.00 payday loans.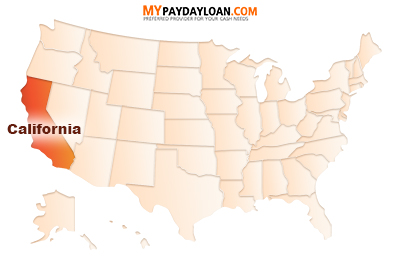 Why Do California Limit Payday Loans to $255?
The limit is due to the California Payday Loan Law which was enacted to protect California residents from predatory lending by payday lenders. This law was first enacted in 1996 and set forth in SB 1959.
The terms and regulations set forth in this law have not changed very much in the following years. Though the upcoming rules could impact lenders in California, as well as the rest of the nation. While these regulations may be good for some customers, it does mean that it's harder to get the cash you need in California with a payday loan, particularly if you need a larger amount of money for your loan.
Does My Payday Loan Offer $255 Payday Loans Online in California?
No. We do not offer $255.00 payday loans in California. However, we can offer payday loans with no credit check instant approval of between $200-$1,000 in California, we can provide loans up to the maximum value of $300 (minus applicable service charges.)
At Mypaydayloan.com, we give you more flexibility. Not only can you apply for our payday loans and cash advances entirely online, but we provide loans of between 14-30 days depending on your pay period, and we offer early repayment for customers who would like to pay their loans early and save money on fees. As a member of the Online Lenders Alliance, you can trust Mypaydayloan.com to provide you with great customer service and to provide you with the cash you need in California. 
Know If Our Online Payday Loans Same Day Are Right for You in California!
While we do not offer $255.00 payday loans online in California bad credit at Mypaydayloan.com, we can provide you with a cash loan of $200, $300, $400, $500, or $600, or more, depending on our finance charges and your qualifications.
We have simple loan requirements and are easy to get payday loans with bad credit, we are a direct lender, do not require traditional credit checks, and can deposit your funds into your bank account as soon as the next business day or same-day If requested, making it fast, easy, and convenient to get payday loans in California. Apply today – and if you have any questions about our application process and our payday loans, just take a look at our FAQs, or feel free to contact our customer service team.
Frequently Asked Questions – $255 Payday Loans Online
1. How do I qualify for a $255 payday loan online?
To qualify for a $255 payday loan online, you will typically need to meet the following requirements:
Be at least 18 years old
Have a stable source of income
Have an active bank account
Have a valid email address and phone number
Provide personal and financial information, including your name, address, employment status, and income
2. How much does a $255 payday loan online cost?
The cost of a $255 payday loan online will depend on the lender and the specific terms of the loan. Payday loans typically have high-interest rates and fees, so you can expect to pay significantly more in interest and fees than you borrow. The annual percentage rate (APR) on payday loans can range from around 100% to over 1000%, so it's important to carefully review the terms of the loan before accepting it.
3. Can I get a $255 payday loan online on the same day?
It is possible to get a $255 payday loan online on the same day that you apply, depending on the lender and the availability of funds. Same-day payday loans are designed to be approved and funded on the same day that the application is submitted, so if you apply early in the day and are approved, you may be able to receive the funds the same day. However, it's important to note that same-day payday loans may not be available in all states and may depend on the lender's policies and availability of funds.