Bad Credit Loans from Mypaydayloan.com


If you need a bad credit loan, you're in the right place. At Mypaydayloan.com, our goal is to provide people with the emergency cash they need – regardless of their credit score. As long as you meet our minimum requirements for a payday loan, we can provide you with the money you need for unexpected expenses. Read on and learn more about bad credit loans from Mypaydayloan.com now!
WHAT DO I NEED TO BE APPROVED FOR A LOAN AT MYPAYDAYLOAN.COM?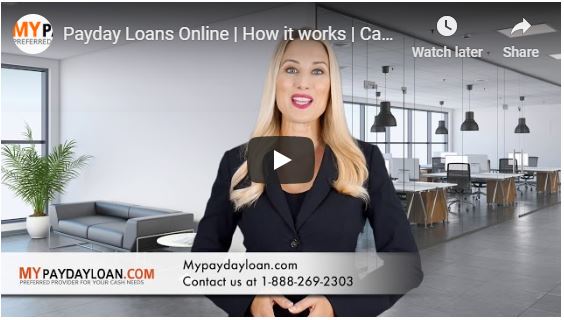 Our requirements for a cash advance and payday loan approval are incredibly simple to understand and easy to meet – which means you can get the cash you need even if you have bad credit, poor credit, or no credit. All you need is:
To be employed and/or able to prove a regular biweekly or monthly income
To be a legal United States resident over 18 years of age
To have an active and open checking account, into which we can deposit your loan
If you can meet these requirements, we will be able to provide you with a bad credit loan. It's just that simple.
THE BENEFITS OF BAD CREDIT LOANS FROM MYPAYDAYLOAN.COM – WHY CHOOSE US?
There are a few reasons that Mypaydayloan.com is the best option for bad credit loans. Take a look now and see why so many customers with bad credit have picked Mypaydayloan.com for online cash advances and emergency cash loans.
Apply from the comfort of your own home – You can apply for a bad credit loan without leaving your home. It only takes a few minutes to get started online and get the cash you need. This saves you time and money since you don't need to drive to a physical loan office!
Easy online application – Our payday loan application is quick and easy and takes only a few minutes, so you can get the cash you need fast.
Same-day cash – If you apply for a loan and you are approved by 11:50 AM Eastern time, you can get approved and get your loan deposited into your account on the same day. Even if you miss this cut-off time, you'll get your loan within 1 business day!
Customer support available – If you ever have any issues throughout the loan application and approval process, our customer support team is here to help you. Just get in touch with us for support!
For all these reasons – and quite a few more – Mypaydayloan.com is a great option for bad credit loans.
APPLY ONLINE NOW – GET THE CASH YOU NEED!
At Mypaydayloan.com, our goal is to provide our customers with fast, affordable bad credit loans for emergency expenses. So, don't wait. If you're ready to get started, you can complete your application online in just a few minutes!
See What Our Customers Say About Mypaydayloan.com