Your Best Choice For Cash Advance Loans | Mypaydayloan.com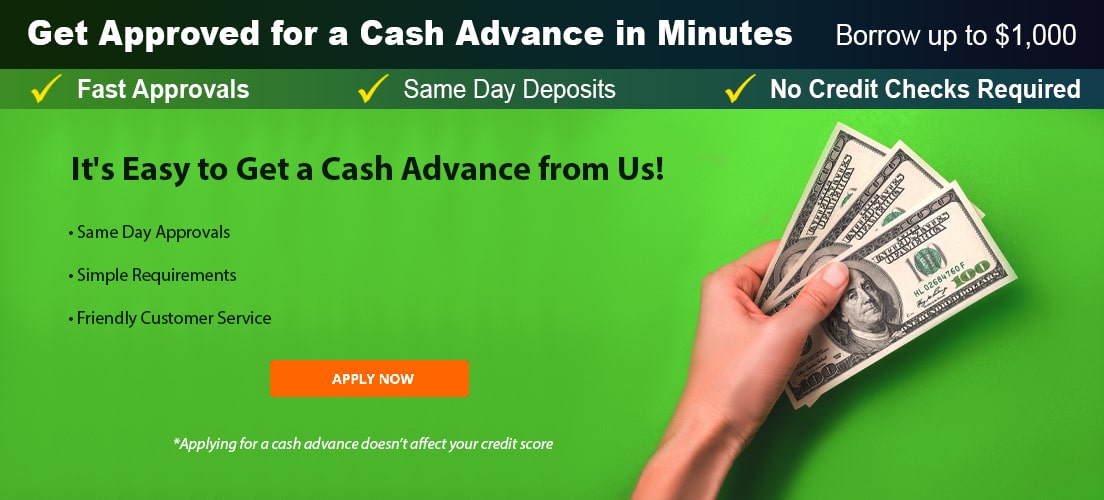 The best way to get quick cash in an emergency is with a payday loan or a cash advance.  Traditional cash advance loans can require long and complex application processes and time-consuming credit and background checks.
However, Mypaydayloan.com offers cash advance loans without even requiring you to leave your own home. With our fully-online application process, we can get you up to $600 – and we offer same-day or 24-hour deposits for your cash!
We're not like other lenders. As a member of the Online Lending Alliance (OLA), we're dedicated to transparency. Our reasonable interest rates and repayment schedules make it easy to repay what you owe and get through tough times.
Take a look at the details about the application process for our cash advance loans now and see how you can get the money you need from the comfort of your own home!
Our Simple Online Application Process – Get Cash Advance Loans Fast!
Our application process is entirely online and totally simple and intuitive. We only need some basic personal information, such as your driver's license number, proof of employment and income, and proof of residency.
The application process is quick and easy. Here's what you'll need to do:
Fill Out Our Online Application – Our simple online application form is easy to understand and fill out. No more waiting in long lines at payday loan offices! You can choose the amount of cash you'd like to apply for, and our paperless process ensures that your application will be processed on the same business day.
Wait For Approval From Our Underwriting Department – Our team of underwriters will take a look at your loan application. If you have provided us with all of the information we need, we'll send you an online notification via email with a credit decision.
Get Your Cash – After your loan is approved, you don't need to do anything else. Your funds will be deposited by the next business day, or on the same day if you have applied for a same-day deposit loan.
No waiting in long lines. No waiting for a check to come in the mail. No waiting – period! With our fast cash advance loans online, you'll be able to get the emergency cash that you need – fast!
Easy Repayment – With Increases And Renewals Available!
We make it very easy to repay your loan. Your Cash Advance Agreement will outline the due dates for your payments. All you have to do is log into your Mypaydayloan.com account, submit your payment request, and use the online payment form to notify us of your upcoming payment.
Then, on the due date of your payment, we'll withdraw the money that's due directly from your account. This makes it easy to repay what you owe!
We also offer easy loan renewals for past customers. We save your information, and all you have to do is log in to your account and complete fill out the application form. If you require regular cash advance loans, this makes Mypaydayloan.com a great choice!
In addition to renewals, we offer payday loan increases for selected customers. If you need additional funds, and you meet some basic criteria such as having a good 2-month payment history and an account in good standing – you can apply for additional cash, fast!
Contact Us Today – Get Started With The Best Cash Advance Loans In The Business!
When you need emergency cash, a cash advance loan from Mypaydayloan.com is the best choice. Get started with our entirely online application process now and see why our OLA-certified company is the best in the business!



See What Our Customers Say About Mypaydayloan.com