Need A Check Advance Online in This 2023? You're In The Right Place
Life happens – and sometimes you need quick cash. Whether your car finally broke down on the way to work, you need money to pay a medical bill, or you have a family emergency, there are times when you just don't have enough to make it through the week.
That's why Mypaydayloan.com is here! With reasonable rates, same-day cash deposits available, and loans available from $200-$1,000, we're the best choice for a check advance online! Keep reading, and learn more about our services.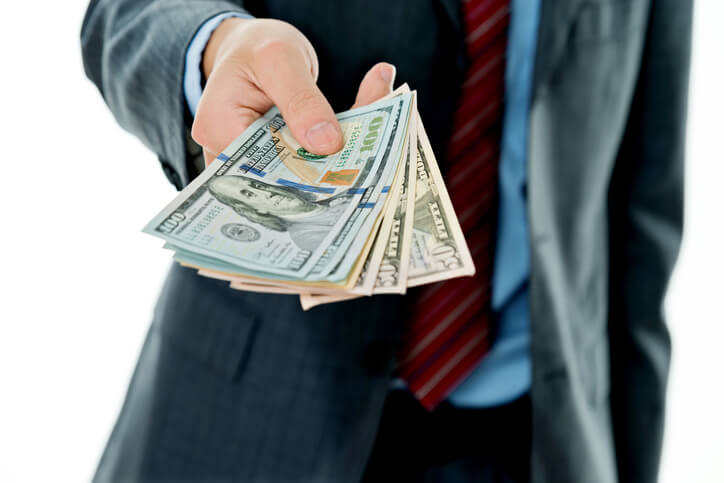 Loan Requirements – What We Need From You 
To issue you a check advance online, we only need a few things from you. First, we must verify that you are a U.S. citizen and that you are at least 18 years of age. Non-U.S. citizens are not eligible for our loans.
We'll also need you to have an open and active checking account with a bank or credit union. This is where we will deposit your cash – we are unable to deposit funds into savings accounts.
Next, you must be currently employed and have a verifiable income. A pay stub is enough to satisfy this requirement.
Lastly, we'll need you to provide an active email account so we can contact you with payment reminders.
That's all we need! We do not require collateral of any kind to issue you a check advance online.
Application Process
The application process for a cash advance online is quite simple. It consists of only 3 steps:
Fill out our online application – Along with the above-required documentation, you'll need to give us your name and email address, along with some other personal information. Our 3-step application process is quick and easy, and can usually be finished within 5 minutes!
Wait for loan approval – During regular business hours, you'll usually be approved for a loan within minutes! Once you're approved, you'll get an email that includes your cash advance details. Once you accept this loan, you'll get your money!
Get your cash – If your loan is submitted and accepted before 11:50 a.m. EST, then we may be able to deposit the funds in your account the same day, depending on your bank. If your loan is submitted after noon EST, your funds will be deposited on the next business day.
That's it! With just some simple documentation and 3 quick, easy steps, you can get the online check advance that you need.
Apply For Your Check Advance Online Today With Mypaydayloan.com
At Mypaydayloan.com, we pride ourselves on serving our customers with integrity and honesty. We're a member of the Online Lenders Alliance which is dedicated to standardizing the process of online lending.
With great customer service, reasonable repayment schedules, and transparent interest rates, we get you the cash you need – fast! Not only that, we make it clear how much you owe us and make it easy for you to repay your loan.
We simplify the process of applying for a check advance online and deliver lightning-fast payments, as well as exceptional customer service. So don't wait. Get started with your loan application today, and see why we're the best in the business!
Find out how to get payday loans with quick approval here!