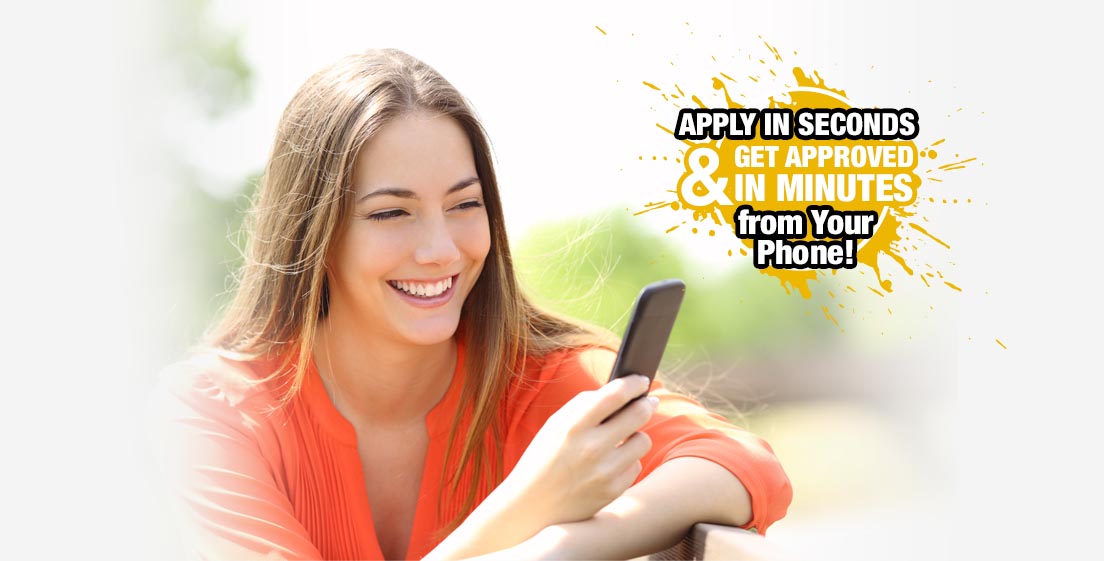 We're the leading provider of fully payday loans online. With our services, you'll never need to look for nearby payday loans, "rapid cash near me," or "payday loans near me with no traditional credit checks" again! You can complete the entire payday loan online application process from the comfort of your own home. Looking for online loans with monthly payments? Learn more here!
That's right! Don't look for a payday loan office near me – you'll just end up waiting around for loan agents to review your paperwork, standing in long lines, and dealing with background checks, traditional credit checks, and other long approval processes. We're the most trusted provider of payday loans online.
But with Mypaydayloan.com, we make things simple. We just need a few pieces of basic information from you, such as proof of income and employment status – and we can begin your application for a quick payday loan online right away. Learn more about the payday application process and our requirements below.
Looking for guaranteed payday loans? Learn more about it here.
What You Need to Apply – Understanding Mypaydayloan.com Applications
We try to make things simple for you so that you can quickly get the emergency funds you need – whether it's for a car repair, medical bill, a past-due debt, or any other reason. We think that getting a cash advance online should be easy, and our loan requirements reflect that!
When applying for a payday loan with quick deposits, we will need some basic information about you. This includes your name, email address, driver's license number, and an open and active checking account (no savings account.) If you can provide the listed personal information, you can get started with our payday loan application right away!
Need rapid cash online? Learn more about the ACE Cash Program and see how you can get your cash on the same business day that you apply!
The payday loan online application process is totally easy, too. Just enter your information into our simple form. One of our loan officers will take a look at it, and decide whether or not you are eligible for a payday loan from Mypaydayloan.com.
Typically, this process takes less than 5 minutes during normal business hours Monday through Friday, from 9:00 a.m. to 12:00 a.m. EST and weekends from 9:00 a.m. to 6:00 p.m. EST.
After you are approved, all you have to do is check your email for your loan confirmation, accept your loan, and get paid!
We offer same-day funding for most loans up to $1,000 that are issued before 11:50 a.m.EST, and any application that is processed after the cut-off time will have funds deposited on the next business day. No waiting around for a check to clear – we use ACH direct deposit to get you your cash fast.
Find out if payday advance loans are available in your state: States We Service
Learn how to manage payday loans online on a low income and the benefits of applying for an online payday loan.
Don't Settle for Any Cash Loans Near Me – Choose Mypaydayloan.com Today!
At Mypaydayloan.com, we offer safe payday loans online with fast approval, same-day deposits, and great customer service – and you never have to leave the comfort of your own home to get a loan from us. Best of all, we're a member of the Online Lending Alliance, so we're dedicated to providing our customers with easy-to-understand loans at reasonable rates. So, don't settle for any "cash advance places near me," "payday loans near me open today" or "payday loan places near me open now"- Try Mypaydayloan.com now!
Need Cash Right Now? Start the completely-online loan application process with Mypaydayloan.com now, and contact us if you have any more questions.
Find out how to get a 1-hour payday loan with no traditional credit checks through our ACE cash advance online program.
Other Online Products
Payday Loans in San Diego, CA | San Jose, CA | San Fransisco, CA | Direct Payday Lenders in CA