Tips to Get Approved for Same-Day Payday Loans in Shreveport, LA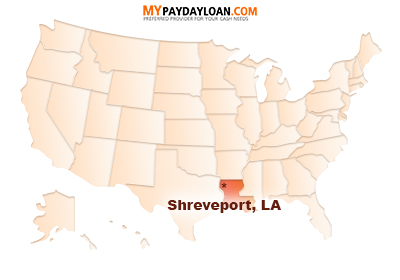 Interested in applying for same-day payday loans in Shreveport, LA from Mypaydayloan.com? Want to make sure that your loan application is accepted? Here are some tips and advice you can use to ensure you get the cash you need right away.
1. Check Our Loan Requirements
First, you should make sure that you check our loan requirements and that you're eligible to get a loan from Mypaydayloan.com. To qualify for one of our payday advances in Shreveport, LA, you must:
1. Have an open, active checking account (not a savings account) for your loan deposit2. Be a U.S. citizen and 18 years of age or older, as we cannot lend to minors or non-legal residents3. Be employed and have a provable monthly income. This determines how much you can borrow
If you meet these three requirements, you're almost 100% guaranteed to be pre-approved for same-day payday loans in Shreveport, LA.
2. Make Sure You Fill out Your Application Completely
You can click here to begin filling out an application at Mypaydayloan.com. The three-step application process is quite simple, but make sure you supply all required documents and information when applying. Your loan may be automatically rejected or marked as incomplete if you do not fill out your application completely.
3. Contact Us If You Have Any Questions While Applying
Struggling with our application, or not sure if you meet our requirements? The best way to resolve these issues is to contact the team at Mypaydayloan.com. Our team of friendly customer service specialists is always here to help you get the answers you need.
4. Accept Your Loan Right Away
Once you've applied and your loan application has been accepted, you will need to review it and accept your loan terms. Until you do that, we can't process your loan further.
So, make sure you keep an eye on your email. In most cases, you'll be contacted immediately after you send your loan application, since our system can automatically approve most qualified loans.
5. Apply Early for Same-Day Loan Funding
To qualify for same-day loan funding through our Accelerated Cash Emergency (ACE) program, you need to complete your application and send it in by 10:50 AM Central Time (11:50 AM Eastern Time). Then, your cash will be deposited with your bank by 5:00 PM Central Time.
However, even if you do meet this cut-off time, you'll still get your cash fast. We'll deposit your cash by the end of the next business day.
Follow These Tips to Get Same-Day Payday Loans in Shreveport, LA
With Mypaydayloan.com, it's never been easier to get the emergency cash that you need in Shreveport, LA. So, don't wait. Click here to begin your application, and you could get your cash immediately!
Find out if online cash advances are available in your state: States We Service