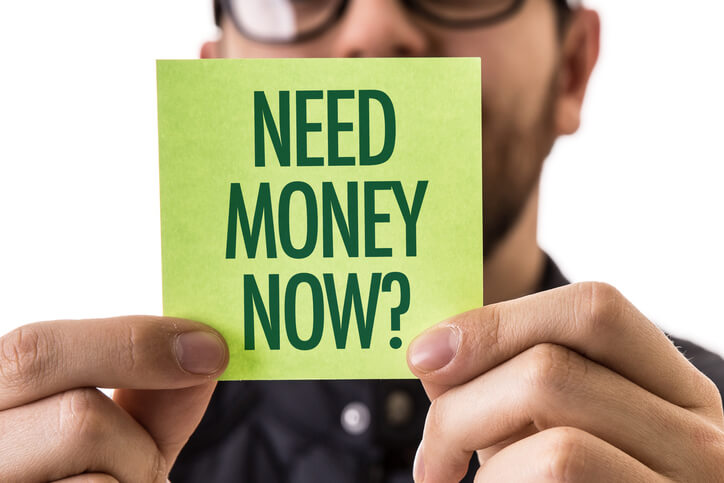 Sometimes, you don't need a large cash advance loan to get your financial life back on track. Whether you're short a few bucks on your paycheck, need some cash for groceries, or just need a quick, small cash advance loan for any other reason, Mypaydayloan.com is here to help.  Looking for online loans with monthly payments? Learn more here!
We're willing to lend you up to $1000 based on your qualifications, but we can also do short-term, small cash advance loans of $200. If you just need a little bit of quick cash to make it until your next paycheck, Mypaydayloan.com is a fantastic choice.
Learn more about what you'll need to apply and the benefits of choosing Mypaydayloan.com for your small cash advance loans now.
Minimal Requirements, Easy Application Process!
We believe that applying for a small cash advance loan should be quick and easy. That's why we use a simplified online application process that makes it totally simple to get the money that you need.
We don't even need much information from you – just some basic details like your name, e-mail address, and phone number.
The only paperwork we need is proof of income and employment status, as well as a proof of address. If you have these items, you can get started on your application right away!
Applying for an instant cash advance online with us is a total breeze. You can get started by heading to our application page. Then, all you'll have to do is enter your personal information and details about the loan you wish to get. This usually takes about 5 minutes!
After you've sent in your application, our loan underwriters will review it and get back to you, usually within just a few minutes during normal business hours (Monday – Friday from 9:00 a.m.- 12:00 a.m. EST and weekends from 9:00 a.m.- 6:00 p.m. EST )! Then, all you have to do is check your email and accept your loan.
3 Reasons to Choose Mypaydayloan.com for Your Small Cash Advance Loans!
Why should you choose Mypaydayloan.com over other small cash advance loan providers? We're glad you asked! Here are just a few reasons.
Same-day payments – If you complete your application by 11:40 a.m. and you are approved by our lenders, we can guarantee your cash, in amounts of up to $1000, is deposited on the same business day!
Certified member of the OLA – The Online Lenders Alliance is an organization dedicated to transparency, customer satisfaction, and the promotion of best practices for online lending companies. We're a proud member, and we adhere to all OLA guidelines for our small cash advance loans!
No paperwork or waiting in line – Waiting in line at a traditional loan office is a total pain, especially if you just need a small cash advance loan. We eliminate all the difficult paperwork and waiting. Fill out our application on your own time, and get the money you need!
Contact Us Now to Get Started Today!
If you need a small cash advance loan to make it to your next paycheck, cover an unexpected car repair, or for any other reason, we're the best choice in the business. So don't wait. Get started with your application today.
Have more questions?
Feel free to take a look at our FAQs (frequently asked questions), or get in touch with one of our customer service representatives!