Tips on How to Manage Your Payday Loan in Naperville, IL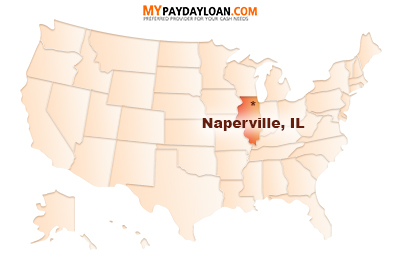 If you're considering a payday loan in Naperville, IL from Mypaydayloan.com but you're not sure how to make sure you make the right financial decisions after you get your cash, we're here to help. Read on and see a few quick tips on how you can manage your loan effectively.
1. Don't Take out More Cash Than You Need
First and foremost, you should make sure you don't take out more cash than you need with a payday loan. At Mypaydayloan.com, we let you take out a loan of between $200-$1,000, but we recommend that you only get as much cash as you need to cover your unexpected expenses until your next payday.
Why? Because even if you borrow the money you don't need, you'll still have to pay interest and finance charges on the full amount you borrow when you repay. Always ensure you get only the cash you need.
2. Only Use Payday Loan Cash for Emergencies
Because payday loans are an expensive way to borrow cash, it's not recommended to use a payday advance loan to cover non-essential expenses – such as buying consumer goods, paying for vacations, or any other frivolous costs.
They should only be used to cover serious emergency expenses that must be paid right away – paying for a car repair so that you can get to work, for example.
3. Know When You're Expected to Repay Your Loan
When you sign your loan agreement, make sure that you know how much your loan payment will be, and when you will be expected to repay it. Paying late can result in high late fees from your payday lender, or penalties from your bank if your account is overdrawn.
4. Never Take out a Payday Advance to Repay Your Current Loan
Taking out another payday loan from a different lender to repay an existing loan is a very bad idea and can result in a very large amount of debt. Always make sure you can repay a payday loan before you take it out, and never use a new payday loan to repay an old one.
Manage Your Payday Loan Wisely in Naperville With These Tips!
If you need quick cash in Naperville, an online payday advance from Mypaydayloan.com is a great option. So make sure you follow these tips to make the right financial decision and apply today if a payday loan seems like the right option for you!